Is your anxiety rising now we are coming out of lockdown? 
It is a very worrying time now that we are allowed to socialise more.  The conflicting information that is in the press and online is adding to our stress.
Here at my Leatherhead hypnotherapy clinic I have had a number of clients whose anxiety is on the increase.  Health anxiety is a major problem of some.  They find themselves constantly checking Doctor Google for signs and symptoms of the virus. 
Those who have been sheltering for various reasons are now worried about going out and about again and the increased risk of catching the virus.  Parents are worried about their children returning to school and nursery and some children are themselves suffering from increased anxiety.
These challenges have to be faced; we have to restart our lives.  Spending the rest of our life on the sofa isn't really an option.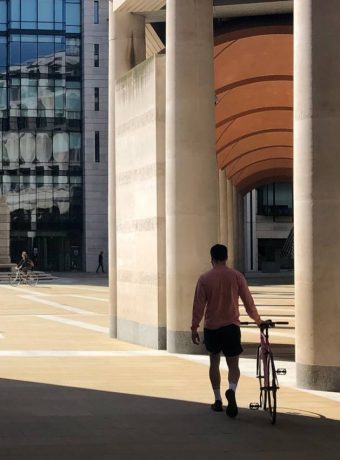 Some clients have put on weight during the lockdown and they have lost control of what and when they eat.  They face going back to work with clothes that are straining at the waistband.  Others have found it difficult to control their drinking habits.
Now is the time for us to gain control of our lives again.  We have to believe that life will return to some kind of normal over the coming weeks and months.  Many of our plans have been cancelled and we are unable to do all what we would have liked over the last few months.
We have enjoyed glorious weather and many of us have found new hobbies in gardening, knitting, crochet and dozens of other long forgotten skills.  Other people have found time to relax read those books we always wanted to read and recharge our batteries.
Whatever we have been doing, now is the time to look forward.  If anxiety is stopping you moving forward, even going out now that the doors are slowly opening, hypnotherapy can help to calm those fears.  Don't let anxiety control your life in the future.
Get in touch to discuss how hypnotherapy could help you.
It is just over three weeks now since the government ordered us into our homes.  We are only to go out for exercise, essential shopping or work. The newspapers tell us that 90% of the population are obeying the government's rules and there are signs that it is working and the virus spread is slowing.
How do you cope when your routine is shattered and suddenly you can't see friends and family?   We had the strangest of Mothering Sundays with families grappling to get to grips with new technology.  Easter came and went without the traditional Sunday roast and we had Bank Holiday at home.
Many people find it difficult with the whole family at home every day and this can be overwhelming.  It is important to have time to yourself and allow your children the same. We do not need to be entertained all day.  Sometimes just taking time out to stand and stare is a bonus.
Mindfulness is all about living in the here and now;  Savouring what we are doing now and not worrying about tomorrow.  The politicians are all being pushed about how we can come out of lockdown.  We have no control over this at the moment so if you can pack away your fears and worries you can enjoy this time as a time of rest and recuperation.
Stop looking at this as imprisonment or punishment and see it as a sabbatical or a retreat.  Use the time do something you have always wanted to whether it is learning to knit or reading 'War and Peace' now is the time to do it.   If your goal isn't achievable because of social isolation use the time to plan, consult the maps for those long distance walks or special holidays etc.  
Going out for a walk when we don't have to rush to catch a train or bus is a new joy, perhaps you could retrace your daily walk to the bus stop or train station at a new leisurely pace and notice all the things you usually rush past.  One of my dog walks takes me across a footbridge over the normally jam packed M25. Today I noticed the smell of the may blossom instead of diesel fumes.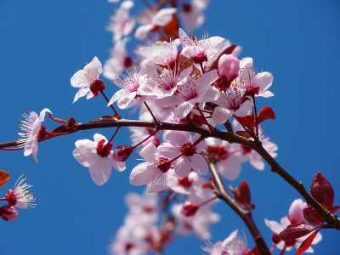 Whatever you do in lockdown make it a joy.  Don't waste this time by longing for things we can't do but do what we can.  It's not a competition to see who can achieve the most it. This is your time and space and a chance for once in your life to do your own thing.
If you feel low on occasion this is only to be expected.  Find a quiet corner have a good cry, then as the song tells us "pick yourself up and start all over again."
If you can't do this and you find your low mood continues, many therapist are still working on line.  Here at my Leatherhead clinic I recently helped a lady on Skype who was struggling to control her eating during the lockdown.  I am offering 30 minute relaxation sessions for anyone who is feeling overwhelmed. If you are struggling in anyway contact, find out how hypnotherapy can help you.
Soon the lockdown will be over and we will return to some sort of normal, in the meantime find a way to enjoy this quiet time of rest.
Get in touch to find out how online hypnotherapy can help you