Is your anxiety rising now we are coming out of lockdown? 
It is a very worrying time now that we are allowed to socialise more.  The conflicting information that is in the press and online is adding to our stress.
Here at my Leatherhead hypnotherapy clinic I have had a number of clients whose anxiety is on the increase.  Health anxiety is a major problem of some.  They find themselves constantly checking Doctor Google for signs and symptoms of the virus. 
Those who have been sheltering for various reasons are now worried about going out and about again and the increased risk of catching the virus.  Parents are worried about their children returning to school and nursery and some children are themselves suffering from increased anxiety.
These challenges have to be faced; we have to restart our lives.  Spending the rest of our life on the sofa isn't really an option.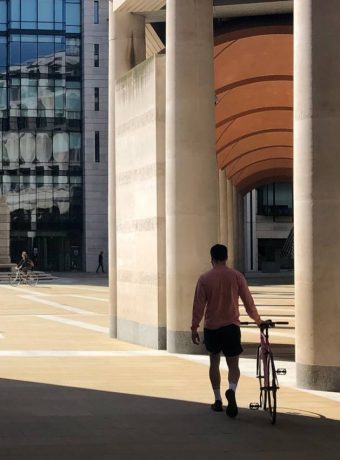 Some clients have put on weight during the lockdown and they have lost control of what and when they eat.  They face going back to work with clothes that are straining at the waistband.  Others have found it difficult to control their drinking habits.
Now is the time for us to gain control of our lives again.  We have to believe that life will return to some kind of normal over the coming weeks and months.  Many of our plans have been cancelled and we are unable to do all what we would have liked over the last few months.
We have enjoyed glorious weather and many of us have found new hobbies in gardening, knitting, crochet and dozens of other long forgotten skills.  Other people have found time to relax read those books we always wanted to read and recharge our batteries.
Whatever we have been doing, now is the time to look forward.  If anxiety is stopping you moving forward, even going out now that the doors are slowly opening, hypnotherapy can help to calm those fears.  Don't let anxiety control your life in the future.
Get in touch to discuss how hypnotherapy could help you.
Anxiety can affect people in different ways.  
Here at my Leatherhead hypnotherapy clinic recently I had a client whose anxiety had become so overwhelming that he couldn't travel outside of a half-mile radius of his home.
This was affecting not only his own life but also the life of his partner and their child.  Going out for the day or even a trip to the park caused a major anxiety attack resulting in the client avoiding more and more things.  This avoidance then increased his anxiety.
Using hypnosis to strengthen his confidence and then setting small goals each week eventually he was able to learn coping mechanisms and begin to enjoy his life again.  
Anxiety can be triggered by events in our lives and then our thoughts about those events develop until we begin to avoid situations where we believe there could be a problem.
Modern day life is very busy and stressful and anxiety can become an increasingly normal part of people's lives.  This can lead to worrying internal thoughts like 'What might happen?' 'Can I handle it?' 'What if something goes wrong?'  
Another client lived in a road where she was having difficulty parking near her house.  Every time she left home in her car she became worried and anxious about finding a parking space on her return.  This eventually lead to her having panic attacks about finding a place to park. Using hypnosis this worry could be reduced and she learned to accept that sometimes parking a little way away from her front door was not the problem she had created in her mind.
Anxiety is often seen as the anticipation of a future problem and techniques like hypnotherapy and mindfulness can help clients to deal with everyday life more easily.
Contact me to find out how hypnotherapy can help you.