Are you on your third weight loss diet of the year?  The post holiday diet, a determined effort to lose the weight you have gained over the summer when despite your good intentions to eat only healthy salad, the ice creams and treats on days out and picnics have added extra pound.  
At Leatherhead hypnotherapy we help people to lose weight without making everything a sin.  After all if you cut out all the food that makes us happy and live on lettuce and boiled cabbage then life becomes very tedious, and we are more likely to overdo it when faced with so called happy foods like cakes and chocolate.
In hypnosis we learn to eat mindfully enjoying all of our food instead of eating in secret, or too fast before anyone notices what we are doing.  We are allowed to enjoy our food and if we eat slowly and with pleasure, 'savour the flavour' instead of bolting our food down we eat less.
Food is to be enjoyed, eating slowly and by listening to the signal from our brain that we are full helps us to stop overeating.  A meal is not a race to the finish, a meal is to be enjoyed.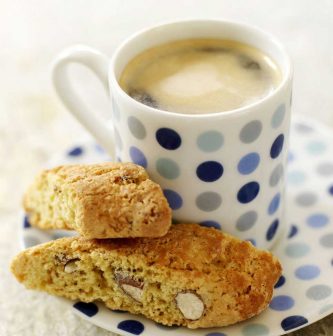 So many people consider various foods are a sin that when they eat a chocolate or a biscuit they immediately feel guilty.  This often leads them to finish the packet to get the guilty food out of the way. Of course the shops are open tomorrow to buy more. If we slow down make our food more enjoyable, think about what we are eating we are more able to avoid junk food and we will eat less food in the end.   Food is to be enjoyed and by turning our eating into an enjoyable occasion we will eat less and eventually weigh less. 
Enjoy your food eat more slowly eat the best quality food you can afford, and you will gradually lose weight and form new eating habits
Many clients come to my hypnotherapy clinic here in Leatherhead to lose weight.  In the summer when the weather is ideal for salads and fresh fruit then we may feel losing weight should be easier.  But on hot days the temptation to reach for an ice cream or cold drink can be a source of excess calories.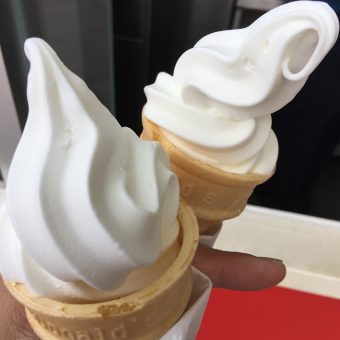 Here in Leatherhead over the last few days we have had a heatwave with temperatures not reached since 1976.  The local supermarket had sold out of many popular ice creams and sales of fizzy drinks have soared.  Sales of Pimms and Gin are also at record levels.  
Ice Cream is a treat on a hot day but it should be instead of our usual treat of a biscuit, cake or even that packet of crisps.  Even fruit juice is full of sugar and can sabotage our attempts at weight loss in hot weather.
Many clients who have come to me here at my Leatherhead clinic say it has been too hot to eat but when they felt hungry later in the evening they have then snacked on biscuit, crackers and crisps.  A light meal with chicken or fish and salad with be healthier more nutritious and easy to prepare.  If the kitchen is too hot to switch on the cooker buying ready cooked chicken from the supermarket is not being lazy when the sun is blazing down. The evening barbecue can be a meal loaded with fat if the regular barbecue favourites of sausages and burgers become a staple in hot weather.  Replacing these with chicken or fish, even vegetable kebabs are a tasty alternative.
Weight loss with hypnotherapy is not about going on a diet and saying no to treats and ice cream. It is about making the right choice where food is concerned.  It's about remembering that a treat is not a treat if you have it everyday.  Hypnotherapy can help reprogram your subconscious mind to eat more slowly to choose the right food.  It can also help you to eat in smaller quantities and to savour the flavour.  After all a meal is not a race to the finish but an enjoyable experience.
Find out more about how hypnotherapy can help you lose weight.
Here at my Surrey hypnotherapy practice in Leatherhead we are working with clients who want to lose weight, stop snacking and take control of their eating.
The different parts of our mind all play a part in why we struggle with healthy eating.  The conscious part of our mind is the part we use actively and is the part where new information is processed.  It is the thinking mind.  We know consciously what we should eat and how much.  
The subconscious is the part of the mind can be described as the storage area for all the information we have acquired over the course of our life.  At Surrey hypnotherapy in Leatherhead we know this is where things can go wrong.  We use the conscious mind to consult with the subconscious to decide how to behave.
If we have the wrong information in our subconscious this can lead to problems.  For example if we were giving sweets or chocolate to stop us crying when we were children, when we grow up and our boyfriend dumps us or we don't get the job offer, even on just a boring or bad day the subconscious kicks in and we reach for the chocolate to make us feel better.  The programme is now activated.
At Leatherhead hypnotherapy in Surrey we realise the subconscious will always activate the original source – a chocolate biscuit with a cup of tea – I fancy that because when I was a child and crying the chocolate biscuit made me feel better.  The emotion is attached to the biscuit.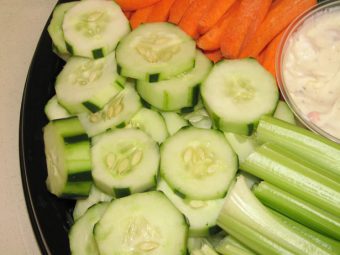 In hypnotherapy we can change this emotional attachment.  At Leatherhead hypnotherapy we can help develop new positive habits and re-educate our subconscious mind.  Understanding the reasons why we overeat makes us more likely to find new ways to lose weight.